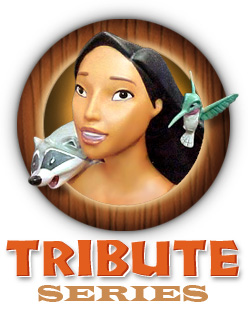 When the Walt Disney Classic Collection was first formed, the original premise was to honor those films and/or shorts that Walt was actually involved in, which meant "The Jungle Book" would be the last film to be included as part of the Classics Collection.
Once the Walt Disney Classic Collection and Walt Disney Collector Society got underway, collectors began to ask for releases from the *newer* films.
In 1995, the Walt Disney Collectors Society introduced the Tribute Series, a series that would be a release from a newer film, and be a one-piece release picking a significant moment and include the main character. The Tribute Series began with a release from "The Lion King."
This series ran for five (5) years and covered the films from the release of "The Lion King" in 1994 to "Mulan" in 1998. The pieces were made available to collectors by sending in a Special Commission Authorization Form.