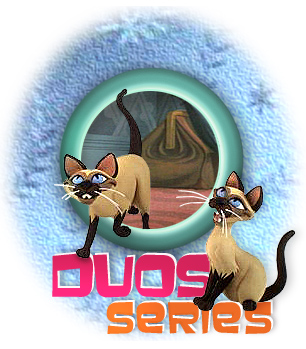 In the year 2000, Walt Disney Art Classics introduced the Duos Series.
Max Hare and Toby Tortoise from the 1935 animated short, "The Tortoise and The Hare" kicked off this new series, spotlighting some of Disney's most famous pairs.
The "Disney Duos" was scheduled to be a five (5) year series that would have ended in 2004. When the 2003 releases were unveiled, it was announced that 2003 will be the final year for this series.