Dopey Production Kit
(click above image for larger view of each phase of production)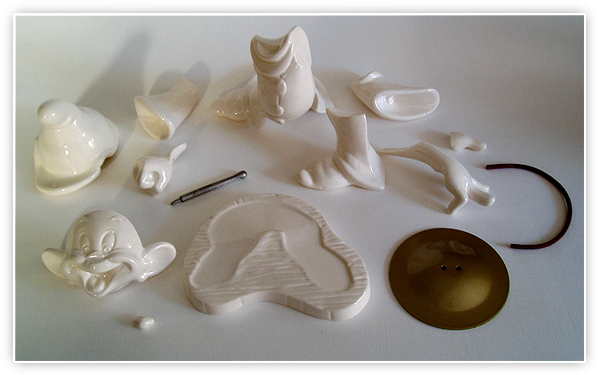 The above training production kit was never available on the open market. It was meant to be used by sales representatives to educate them as to the production process for Walt Disney Classics Collection pieces and shows each stage of WDCC production from resin master to painted resin master to whiteware. Four (4) separate pieces comprise this set - three (3) pieces pictured above plus finished sculpture pictured at top.
Dopey Recap:
Total Mold Parts: 11
Total Plussing Items: 3
Total Firings: 4
Total Paint Colors: 20