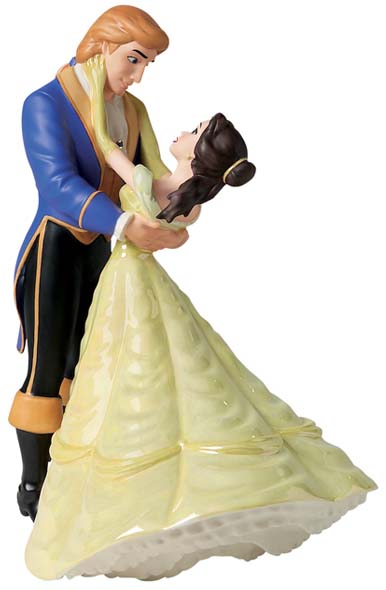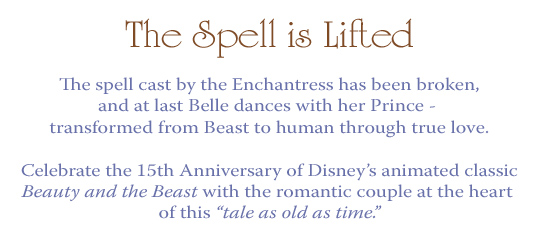 Belle and Beast (in human form) are a numbered limited edition release from the WDCC scheduled for Dec. 2006 release.
Belle's dress and earrings are painted with an opalescent paint
and Beast's cravat pin is painted with a gold paint.
Sculpture bears '15th Anniversary' Backstamp
Numbered Limited Edition (NLE) of 2,000
Sculpture height 9-1/8"
SRP: $ 295.00 US
Sculpted by Jacqueline Perreault Gonzales
Schedule Release Date: December 2006/January 2007